In today's digital age, online reviews have become a powerful tool for businesses and healthcare providers, including dental practices. Positive reviews can significantly impact a dental practice's reputation and attract new patients and help people in your area decide which dentist they want to see. That's why it's crucial to build a strong online presence and foster a positive reputation. Let's take a look at effective strategies to get more reviews from current patients to boost your dental practice's credibility and attract your target patient base.
The Significance of Online Reviews
In the digital era, prospective patients increasingly rely on online reviews to make informed decisions about choosing a dental practice. Positive reviews build trust and credibility for your dental services. One study showed that 92% of consumers read online reviews before making a purchase decision, and 88% trust online reviews as much as personal recommendations.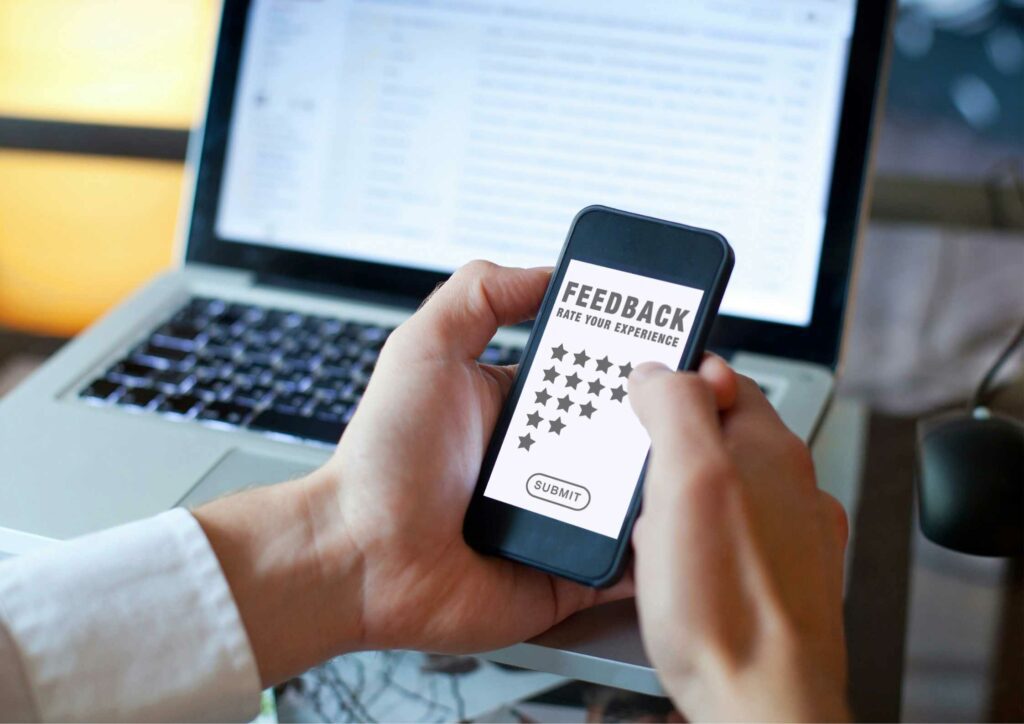 Positive reviews not only attract new clients but also enhance your search engine rankings. Google and other search engines consider user-generated content such as reviews when determining the ranking of local businesses. A strong review profile can positively influence your online visibility, making it essential to encourage more patients to leave feedback after their appointments.
Provide Exceptional Patient Experiences
The foundation of getting more reviews starts with providing exceptional patient care. Negative experiences almost always lead to harmful reviews. As dental providers, it is crucial to focus on creating a welcoming and comfortable environment for your patients.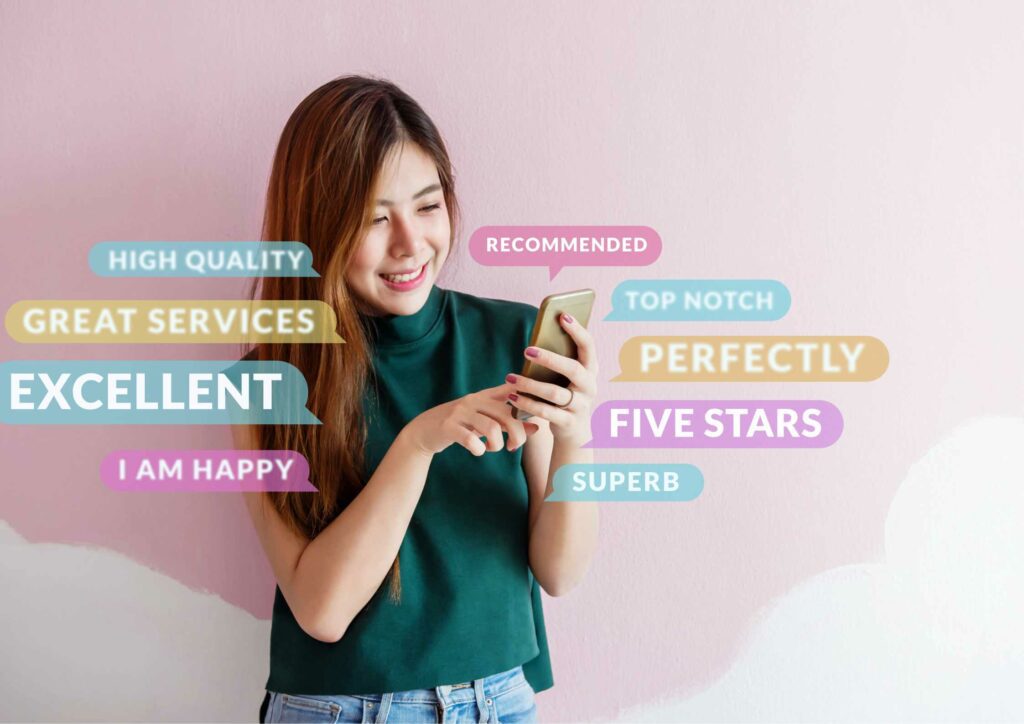 Focus on making your practice friendly and accommodating, beginning with your front office staff. Patients appreciate warm greetings over the phone, prompt attention when they walk through the door, and efficient assistance with appointments and paperwork. Moreover, a gentle and compassionate chair-side manner from clinical staff and between team members can significantly impact patients' perceptions of your office.
Implement a Review Generation Process
Take specific steps to prompt reviews from your patients. Here are just a few methods to try:
Simply Ask
Train your staff to ask patients for reviews after their appointments. A polite and straightforward request can go a long way. For example, your front desk staff can mention, "We hope you had a positive experience today. If you have a moment, we'd appreciate your feedback in the form of an online review." Even better, provide them with an iPad or text a link to the review page, for them to fill out from their phone. Be sure to send the text quickly, like right after their cleaning, before they've checked out, or within an hour of them leaving your office.
Send Follow-Up Emails
After a patient's visit, send a follow-up email expressing gratitude for their visit. In the email, include links to your preferred review platforms, making it easy for patients to leave a review with just a click.
Utilize Social Media
Leverage your dental practice's social media channels to encourage reviews. You can post patient testimonials or create engaging content that prompts clients to share their experiences. You can even ask patients to send in their own video if they like!
Provide Review Reminders
Consider having a section on your website or appointment reminder emails that encourage patients to leave a review. Gentle reminders can prompt satisfied patients to take the initiative.
Engage with Your Patients Online
Engaging with your patients online not only fosters a sense of community but also encourages them to leave reviews. Here are some effective ways to engage with your patients:
Respond to Reviews
Regularly monitor your online reviews and respond to each one, regardless of its nature. A simple "thank you" for positive reviews and a professional and empathetic response and solution to negative reviews demonstrate your commitment to patient satisfaction.
Share Patient Success Stories
With patients' consent, share their success stories and transformations on your website or social media platforms. This not only highlights your expertise but also encourages other patients to share their experiences.
Conduct Contests and Giveaways
Organize fun contests or giveaways for patients who leave reviews. This can serve as an incentive for clients to share their thoughts and experiences.
Leverage Patient Testimonials
Patient testimonials hold significant weight in attracting new clients to your dental practice. Ask satisfied patients if they would be willing to provide a testimonial that you can feature on your website or social media channels. These testimonials can offer valuable insights into the quality of care and services you provide, further boosting your practice's credibility.
Responding to Negative Reviews
We all strive to offer exceptional patient experiences and maintain a positive reputation for our practices. However, negative reviews are inevitable and can be disheartening. Instead of ignoring or dismissing these reviews, it is essential to approach them proactively. Here are a few effective strategies for responding to negative reviews with professionalism and empathy, ensuring that our dental practices uphold a reputation of trust and accountability.
Respond Promptly and Professionally
When encountering a negative review, resist the urge to react defensively. Take some time to compose your thoughts before responding. It is crucial to address the review promptly to demonstrate your commitment to patient satisfaction. Craft a professional and courteous response that acknowledges the patient's concerns and expresses your willingness to resolve the issue.
Show Empathy and Understanding
Express empathy and understanding in your response to negative reviews. Acknowledge the patient's feelings and experiences while avoiding becoming defensive.
Take the Conversation Offline
Avoid engaging in a back-and-forth exchange on public platforms. Instead, offer to take the conversation offline to address the matter privately. Provide a direct contact number or email address where the patient can reach you. This approach demonstrates your commitment to resolving the issue in a more personal and confidential manner.
Offer a Resolution
In your response, outline the steps you are willing to take to address the patient's concerns. Whether it's offering a refund, a free follow-up appointment, or additional communication to resolve the issue, showing a proactive approach to resolving the problem can help mitigate the impact of the negative review.
Learn from Negative Feedback
Negative reviews can be valuable sources of constructive feedback. Use these reviews as an opportunity for self-improvement and practice enhancement. Analyze the feedback objectively and discuss it with your team to identify areas where improvements can be made.
Take Control Of Your Reviews
Getting more reviews from clients is essential in today's digital landscape. Positive reviews attract new patients and establish your dental practice as a reputable and reliable choice. By providing exceptional patient experiences, implementing a review generation process, engaging with patients online, and leveraging patient testimonials, you can significantly increase the number of reviews your dental practice receives. Embracing these strategies will help your practice stand out, gain the trust of prospective patients, and thrive in the competitive dental industry.
Smile Smarter,
Dr. Joyce