Running a successful dental practice is fun and rewarding, but it comes with its share of challenges. Like any other business, running a successful dental practice requires strategic planning, patient-focused care, marketing skills, and a commitment to excellence.
If you are looking to run the best dental practice possible, check out the eight tips below. They will help you to create a thriving and rewarding dental practice…
1. Hire the Right Team
Just as the foundation of a building is vital for its strength and stability, the right team is important in creating a strong foundation for a dental practice. When you hire, focus on skills, experience, and (most importantly) attitude. You need people who are not only good at their jobs but also fit into your practice's culture and share your values.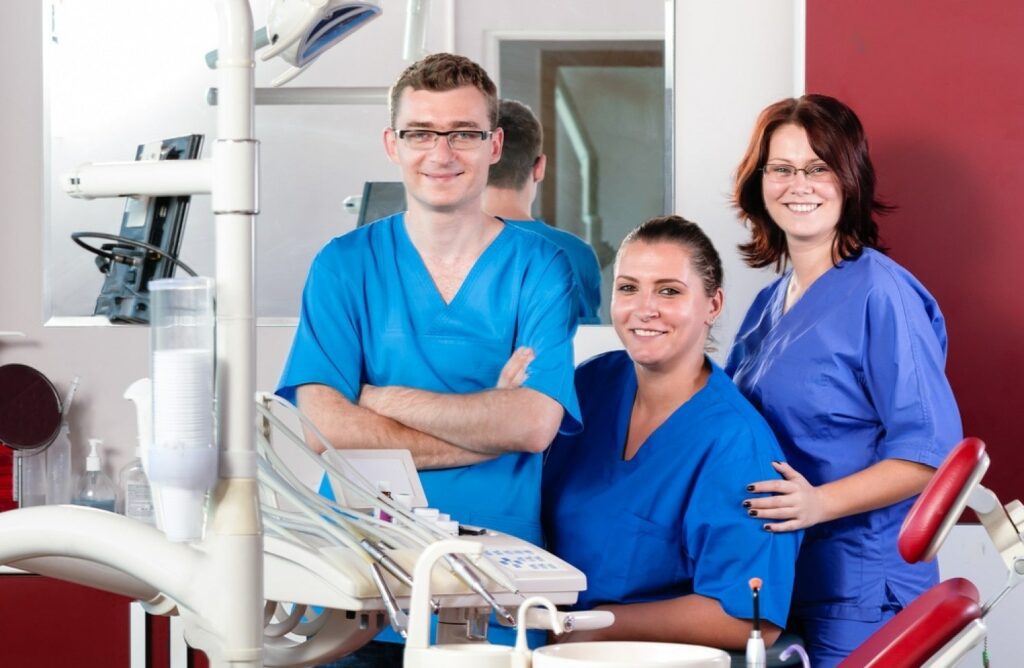 Invest time in training your team, nurturing their skills, and helping your team members to grow professionally. A well-functioning team not only will ensure your practice runs smoothly but will also deliver exceptional patient care.
2. Market Your Practice
In this digital age, marketing is no longer optional. A comprehensive marketing plan is crucial to attract and retain patients. Start by creating a professional website that highlights your services, team, and unique selling points. Embrace social media platforms, such as Instagram and Facebook, to engage with your community. Regularly publish blogs and articles on dental hygiene and care, to showcase your expertise and commitment to the wellbeing of your patients.
Remember, successful marketing requires a proper balance between reaching new patients and keeping current ones engaged and loyal.
3. Be Patient-Focused
A patient-focused approach is key to creating a thriving dental practice. Strive to make each visit a positive experience—from the moment a patient walks in until they leave. Take the time to listen to their concerns, explain treatments clearly, and offer personalized care. Show empathy and understanding, particularly when dealing with nervous or anxious patients.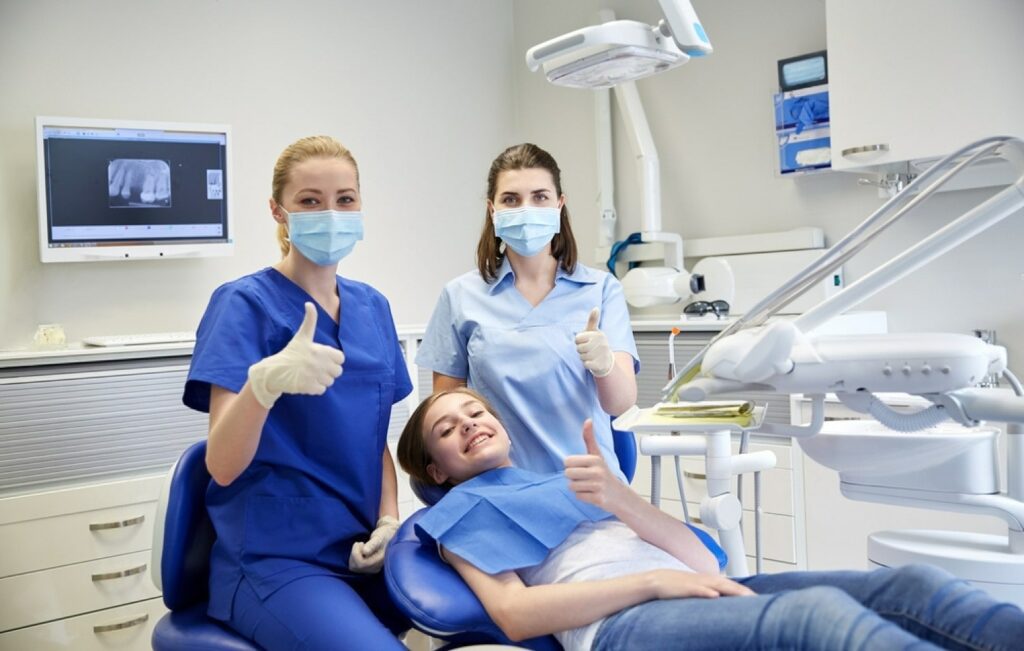 By putting your patients' needs at the forefront, you create an atmosphere at your practice in which patients feel valued and cared for. This, in turn, builds strong patient relationships.
4. Put Systems in Place
Efficient systems and processes are the backbone of a high-performing dental practice. Establish clear protocols for appointments, record-keeping, billing, follow-ups, and more. Keep your office neat and well-organized, which not only creates a professional environment but also helps with smooth operations. Regularly evaluate your systems and seek feedback from your team and patients to identify areas of improvement.
Streamlined systems not only improve productivity but also significantly enhance the patient experience.
5. Focus on Building a Strong Reputation
Your reputation is your most valuable asset.
To build a strong reputation, consistently provide excellent patient care. You'll also want to encourage satisfied patients to leave reviews on your website, Google, and social media platforms.
To provide your practice with an extra boost in reputation, engage with the community by participating in local events or supporting charitable causes.
By cultivating a strong reputation, you make your practice the go-to choice for dental care in your community.
6. Use Up-to-Date Dental Software
Technology is transforming every aspect of our lives, and dentistry is no exception. Use modern dental software for scheduling, diagnostics, billing, electronic health records, and more. These tools not only streamline operations but also enhance patient care. For instance, digital imaging software can help detect problems earlier, leading to more effective treatments.
Stay informed about technological advancements in dentistry and invest in software and equipment that can enhance your practice.
7. Make Scheduling Easy
In today's fast-paced world, convenience is king. Ensure your patients can easily schedule appointments through phone calls, your website, and/or a mobile app. Offer flexible timings to accommodate patients with different work or school schedules. Send appointment reminders via text or email to reduce no-shows.
A smooth and flexible scheduling process can significantly boost patient satisfaction and retention.
8. Give It Your Best
Finally, always strive for excellence.
Constantly seek ways to improve your skills, expand your services, and enhance your patients' experience. Stay updated with the latest developments in dentistry, attend professional development courses, and learn from your peers. Embrace feedback, both positive and negative, as a valuable tool for growth. Running a successful dental practice requires dedication, hard work, and a relentless pursuit of excellence.
Run the Best Practice Ever!
Running a thriving dental practice involves a comprehensive, nuanced approach. It's not solely a matter of mastering clinical skills. Rather, it's like conducting an orchestra where every element works together to create a symphony of success.
A successful practice requires a stellar team, which includes individuals who aren't just proficient in their roles but who also believe in and embody your practice's values. It also requires a patient-centric mindset, where every interaction fosters trust and comfort. Your marketing efforts will need to be strategic to succeed as well and should highlight why your practice is a premier choice.
Don't be afraid to embrace change and upgrade your software and equipment to stay at the cutting edge. This will also put you ahead of the competition and will make it easier to grow and sustain your practice.
By following the 8 tips above you'll be able to build an outstanding practice that patients are happy to schedule an appointment at and visit. You'll also be able to find new patients and easily book appointments to provide your practice with the growth required to not only succeed but thrive.
With the right knowledge and implementation, you can grow your practice to new heights. You now have the knowledge—all you need to do is take the action required and you'll have an amazing and successful practice in no time.
Smile Smarter,
Dr. Joyce