As an aesthetic-minded dentist, attracting cosmetic dental patients is vital to building and maintaining a successful practice. Providing high-quality cosmetic services and procedures is not enough to bring in new patients. Instead, you need to employ marketing strategies that help potential cosmetic patients discover your practice and choose you over other dental providers. Here are some effective steps to help make your goal a reality:
Showcase Your Smile Makeovers
The most effective way to bring in cosmetic dental patients is by showcasing your smile makeovers. You need to provide examples of successful before-and-after photographs of your previous clients on your website, social media pages, and brochures. Consider investing in high-quality photography and professional marketing materials to showcase your work in a professional light rather than trying to do it yourself. A gallery of before-and-after pictures and video testimonials from your happy clients can significantly influence the decisions of prospective patients. In fact, you might consider including a portrait package with your complex aesthetic cases, as long as they're happy to sign off on you using their pictures for examples of their work.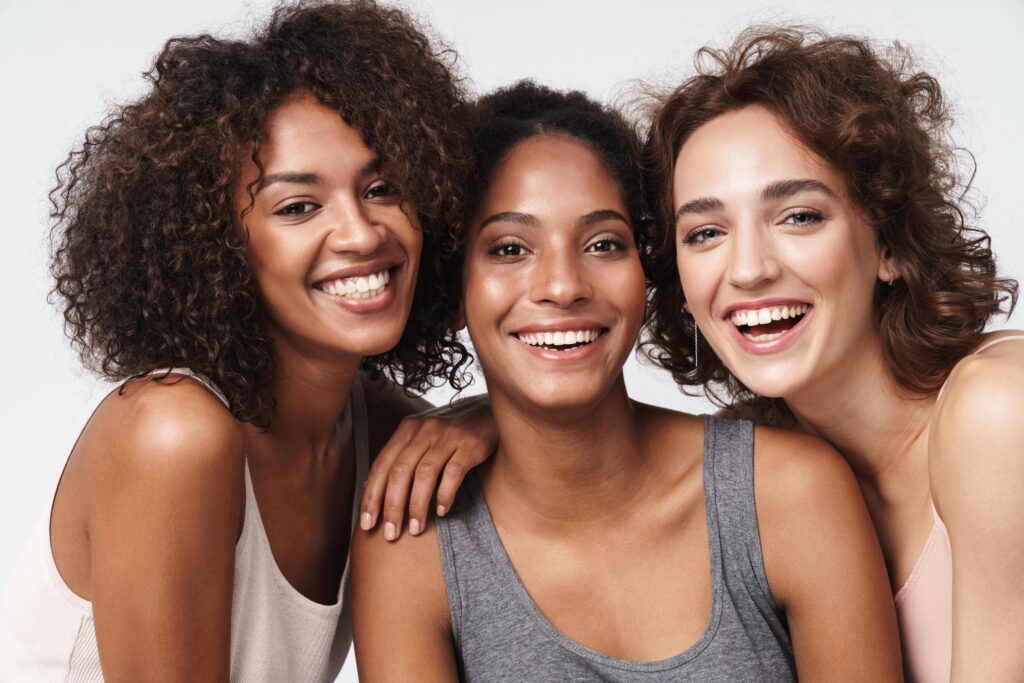 In addition to photographs of your cosmetic cases, consider having patients make video testimonials about their smile design and makeover process. Seeing a real person share their experience with others can create strong emotional connections for people who are considering cosmetic treatment.
Offer Several Different Options
Cosmetic dental patients have varying preferences, needs, and budgets. As such, you should offer a broad range of cosmetic dental options to meet their specific needs. Even if you plan on focusing on one specific treatment, offer several. You never know who will come in for a consultation on whitening but leave with a treatment for veneers (or vice versa.)
Some of the cosmetic services you should consider advertising include procedures like composite bonding, tooth recontouring, gingival recontouring, veneers, whitening, orthodontics, and implant dentistry, among others. You may also want to post or blog about other options that you don't necessarily offer simply to educate patients about their choices. The more options you make available, the more likely it is that patients will choose your practice. And if they're searching for the treatments you don't offer, they'll be presented with alternatives and be more educated about the process. When recommending treatment options, clearly explain the benefits of each one to help patients make better-informed decisions.
Mention Tooth-Colored Restorations
Tooth-colored restorations like ceramic crowns, inlays and onlays, and composite fillings are another way to attract and retain cosmetic dental patients. While these everyday restorations can be considered cosmetic by patients, we know them as traditional restorations. Why does that matter? Because they are often covered by dental insurance when standard cosmetic treatments are not. Mentioning tooth-colored restorations in your marketing materials can help potential clients feel confident about receiving cosmetic procedures that can also provide health benefits and save them money.
"There's Something for Every Budget"
Cost is one of the significant factors that can prevent cosmetic dental patients from seeking out or following through with recommended treatment. Some cosmetic procedures can be expensive, making them unattainable for many individuals, even if you already know there are affordable financing options available. When marketing your cosmetic dental services, it is essential to let patients know that there are treatment options available for every budget, from bonding and contouring to veneers and implants.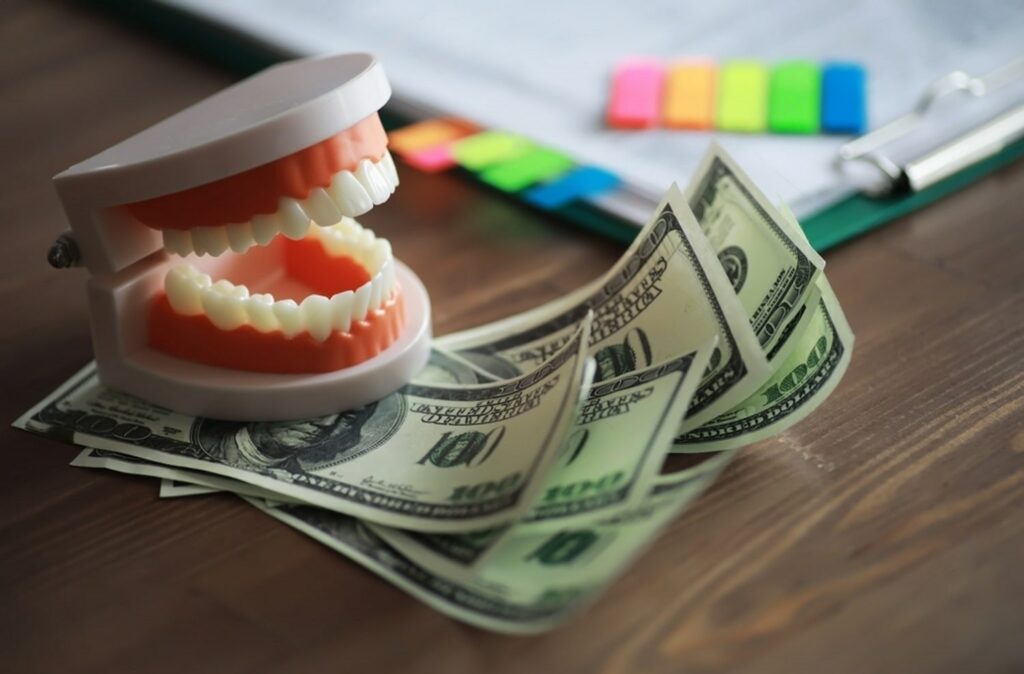 Offer financing plans and packages to help make your cosmetic procedures more accessible and affordable. This approach shows potential clients that you care about their financial well-being while offering services that enhance their oral health and appearance. That way, they won't have to wait before beginning their smile makeover.
Be Active on Social Media Channels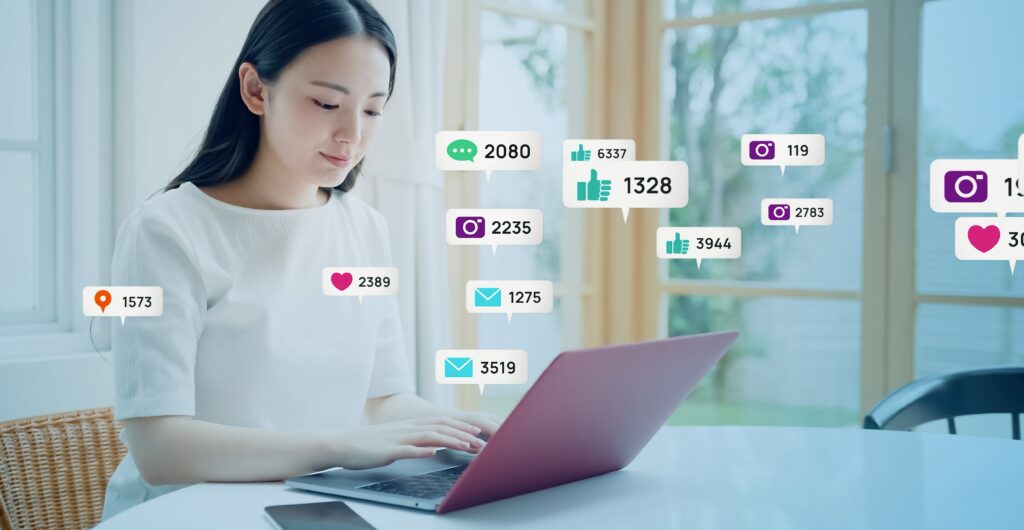 In today's world, social media platforms are crucial to attract and retain cosmetic dental patients. Facebook, Instagram, TikTok, Twitter, and YouTube can help you reach a wider audience and create more leads. Posting engaging and informative content on social media regularly can help your practice stand out in a crowded field. Share success stories of previous patients, announce new treatments, and engage with potential clients by answering questions. A strong social media presence will make your practice visible and credible.
Ask Your Patients for Reviews
Positive online reviews are vital to attracting and converting cosmetic dental patients. Here are three reasons why you should be asking your cosmetic clients for reviews before they leave your office:
1. Building trust and credibility
When potential patients are considering cosmetic dentistry treatments, they often rely on online reviews to assess the credibility and trustworthiness of a dentist. Positive reviews from satisfied patients serve as testimonials that validate the expertise and quality of their cosmetic dentist. They provide social proof and reassure potential patients that they can expect satisfactory results. Online reviews help build a positive reputation for the dentist, establishing trust with your local audience.
2. Influencing patient decision-making
Many individuals extensively research cosmetic dentistry procedures before committing to treatment or scheduling an appointment. They seek insights from other patients who have undergone similar treatments. Positive online reviews act as persuasive tools, influencing the decision-making process of potential patients. When patients share their positive experiences and outcomes, it can inspire confidence and encourage others to choose the dentist for their cosmetic dentistry needs.
3. Expanding the reach and visibility
Online reviews have the potential to reach a vast audience. Patients can leave reviews on popular platforms such as Google, Yelp, or specialized dental websites. These platforms often have a wide user base, allowing reviews to reach a larger pool of potential patients. Positive reviews contribute to the dentist's online presence and visibility, attracting new patients who may not have otherwise come across their services.
Special Offers and Free Consultations
Make it easy and stress-free for patients to find out how much cosmetic dentistry costs—and learn about affordable financing options available—by offering special deals and complimentary evaluations. This makes it easier for people to explore their options, especially if they're in the early beginning stages of the decision process.
Smile Smarter,
Dr. Joyce