As dental practitioners, we want to attract patients who need the services we have to offer. Especially dental implant treatment. With this procedure growing in popularity, it's important to ensure that patients can find you when they're searching for an "implant dentist near me" or "affordable implants" in their area.
If you're struggling to attract dental implant patients or don't know where to start, here are some tips to help:
Seek Out Training in Dental Implant Treatment
One of the first steps to attract dental implant patients is to seek out specialized training in dental implant therapy. This will allow you to provide the best care and results for your patients, which will, in turn, build a positive reputation for your practice.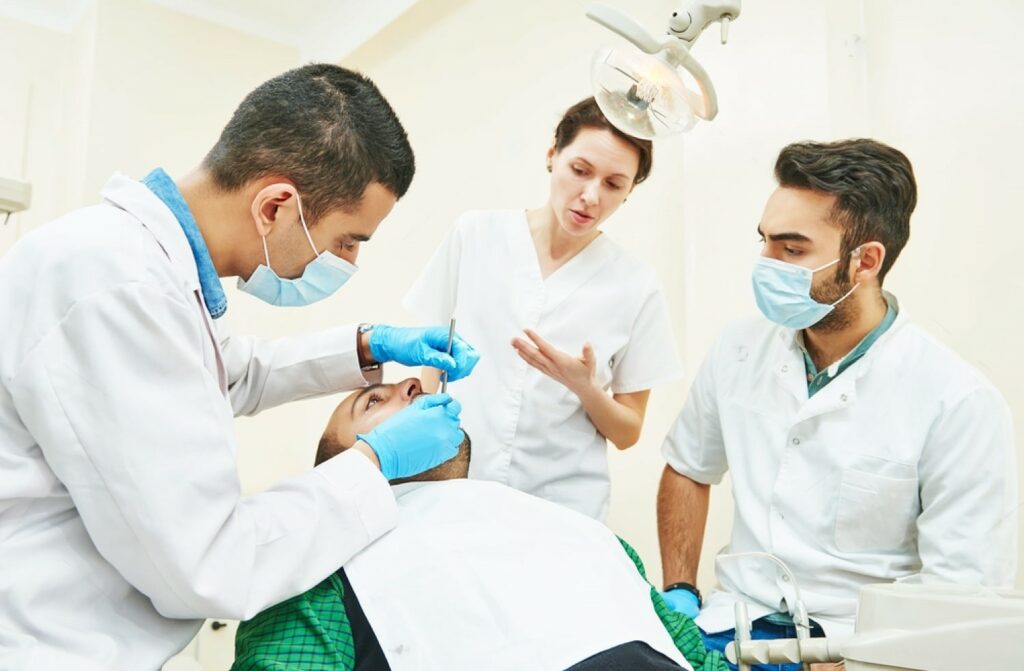 Attending workshops and conferences for dental implant treatment can provide you with the knowledge and skills you need to perform a wider range of implant procedures with improved confidence and success. You can also become a member of organizations like the American Academy of Implant Dentistry, which provides continuing education opportunities and certification in dental implant treatment.
Sharing these credentials on your website and social channels is a great way to gain the trust of prospective patients.
Talk About Dental Implants on Your Social Media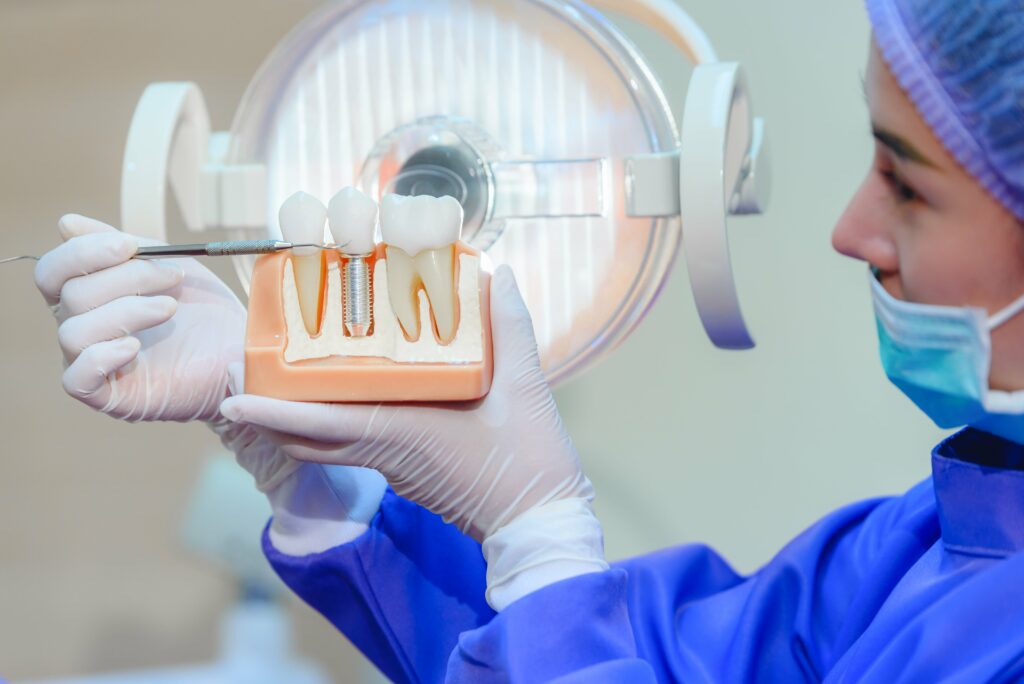 Social media can be an effective tool to attract patients to your practice. Platforms like LinkedIn, Facebook, Instagram, TikTok, and Google Business are perfect for promoting your specific services like implant therapy and building brand awareness. The more you share information and especially photographs, the more likely people are to think of you when they finally search for an implant provider. Plus, when your current patients "like" or "follow" your page, their colleagues are more likely to see you.
Write Blogs About Dental Implants
Creating blog posts about dental implants can help establish you as an authority when it comes to modern treatments. People searching for implant dentists online are more likely to find offices with a strong online presence. You can create informative and educational content that will explain the procedure and its benefits. Be sure to include a series of FAQs (which tend to be the most searched-for phrases) and testimonials from satisfied patients.
Use SEO Tools to Optimize Online Searches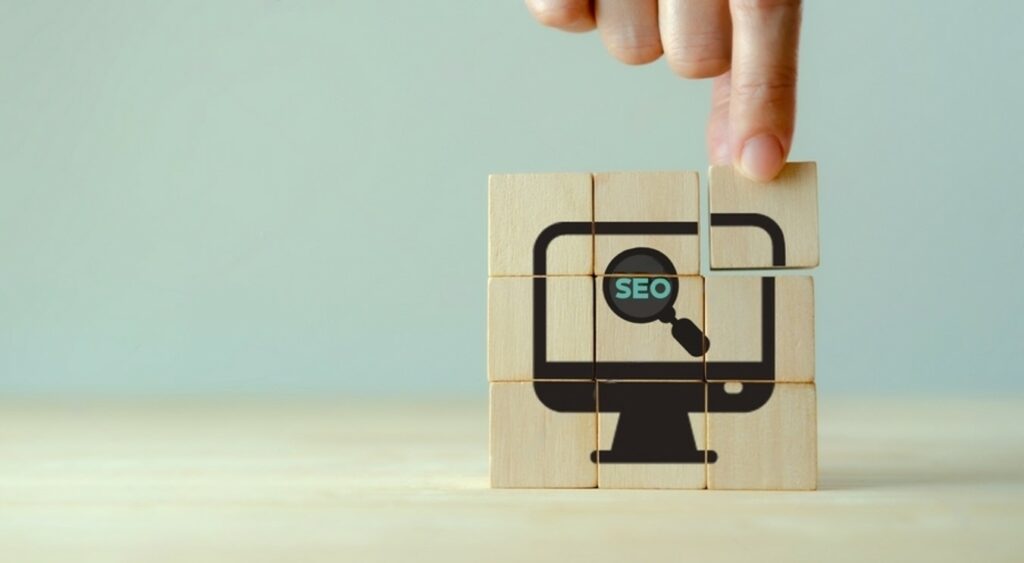 Search engine optimization (SEO) can be an effective way to attract dental implant patients to your practice. Optimizing your website and blog for dental implant keywords and phrases can help your website rank higher in online searches. You can also use tools like Google Analytics to track the traffic to your website and blog, as well as the keywords that are driving that traffic. If you aren't sure how to get started, work with a dental marketing or SEO expert to help establish a strong online presence.
Post Before and After Photos
Remember the saying, "A picture is worth a thousand words?" Before and after photos can help to showcase the results of your dental implant treatment and build confidence in your potential new patients. You can post photos on your website, social media accounts, and even in your practice. That being said, be sure to get written consent from your patients before posting any photos.
Share Videos
Sharing videos on your website and social media accounts can provide your potential patients with a better understanding of the dental implant treatment process. Keep in mind that different demographics typically drift to different media channels, so it's a good idea to go ahead and use as many as you can.
Here are a few reasons why:
1. Increased visibility
Posting videos and photos online allows implant dentists to reach a wider audience. With the increasing popularity of social media platforms and online communities, sharing visual content can help you attract new patients and gain more visibility among potential future clients.
2. Demonstrating your skill and training
Videos and photos provide a visual representation of a dentist's skills, knowledge, and experience in dental implant procedures. By showcasing successful implant cases and the use of advanced technology, dentists can establish themselves as respected providers in their communities, instilling confidence in new patients.
3. Education and awareness
Dental implant treatment can be a complex topic for many people. Sharing videos and photos can serve as educational tools to inform patients about the procedure, its benefits, and the technology used. You can also demonstrate the step-by-step process, discuss the different types of implants, and explain the expected results. This helps patients understand the procedure better and make informed decisions about their dental health before they schedule an appointment.
4. Building trust
Seeing is believing. When patients can witness the successful results of dental implant treatments through videos and photos, it can build trust and confidence in your capabilities.
5. Differentiation from competitors
In a competitive dental market, standing out from the crowd is crucial. Sharing videos and photos of dental implant services and technology can differentiate a dentist from competitors. Highlighting unique features, such as advanced equipment, innovative techniques, or exceptional results, helps dentists create a distinctive brand identity that attracts patients seeking the latest and most effective dental implant solutions.
6. Patient testimonials
Photos are one thing, but videos take patient testimonials to a whole new level. Have patients share their experiences and the differences their treatment made in their lives. Testimonial videos or photos can be shared with consent from patients to reinforce the dentist's credibility and reliability. Genuine patient stories can resonate with potential patients, motivating them to choose the dentist for their own implant needs.
Offer Free Consultations
Last but not least, consider offering complimentary dental implant consultations at your office. Many people are hesitant to schedule appointments with dentists because of the unknown fees involved. Knowing they can receive a free implant exam and detailed treatment plan will give them the information they need to consider before committing to something major like implant therapy. Be sure to mention any in-house financing or payment plans that you offer.
By following these simple, proven steps, you can help build your dental implant clientele in no time!
Smile Smarter,
Dr. Joyce