In the highly competitive world of dental practices, attracting new patients and retaining existing ones can be a difficult task. This challenge increases if you are a dentist who is not familiar with digital marketing.
If you are feeling a tad lost when it comes to digital marketing, don't worry! Below is some outstanding information about digital marketing and how you can run a successful digital marketing strategy that helps you to build awareness for your dental practice, encourage referrals, amplify lead generation, and foster patient retention.
Running Paid Ads
Paid advertising stands as the cornerstone of any successful lead-generation campaign. Ensuring your ads feature on both Facebook and Google is pivotal in boosting your visibility amongst potential new patients.
Consider the patient's perspective. When they enter a search term related to dentistry (like "dental cleaning in Chicago") into a search engine, the first things they see are ads. Although it's true that some users might skip these ads and delve straight into organic listings, securing a place at the very top where ads are placed is integral to enhancing your online visibility.
Facebook, given its astronomical daily usage numbers, represents a phenomenal opportunity for reaching potential customers. Running ads on Facebook carries the added advantage of featuring your advertisements on Instagram as well, offering you a two-pronged approach to your ad strategy.
SEO Optimization
Search Engine Optimization, or SEO, might seem daunting on the surface but is essential for boosting your visibility on search engines. Expert help in this domain can be a game-changer for your online presence. SEO specialists can work their magic on your website, optimizing it to enhance its ranking in search results and thereby reaching a wider array of potential patients.
If you decide to run your own SEO campaign, one effective starting point is integrating local SEO terms into your blogs and web copy. For example, incorporating phrases such as "dentist in Chicago" or "dental implants in Chicago" can significantly bolster your visibility within your local community.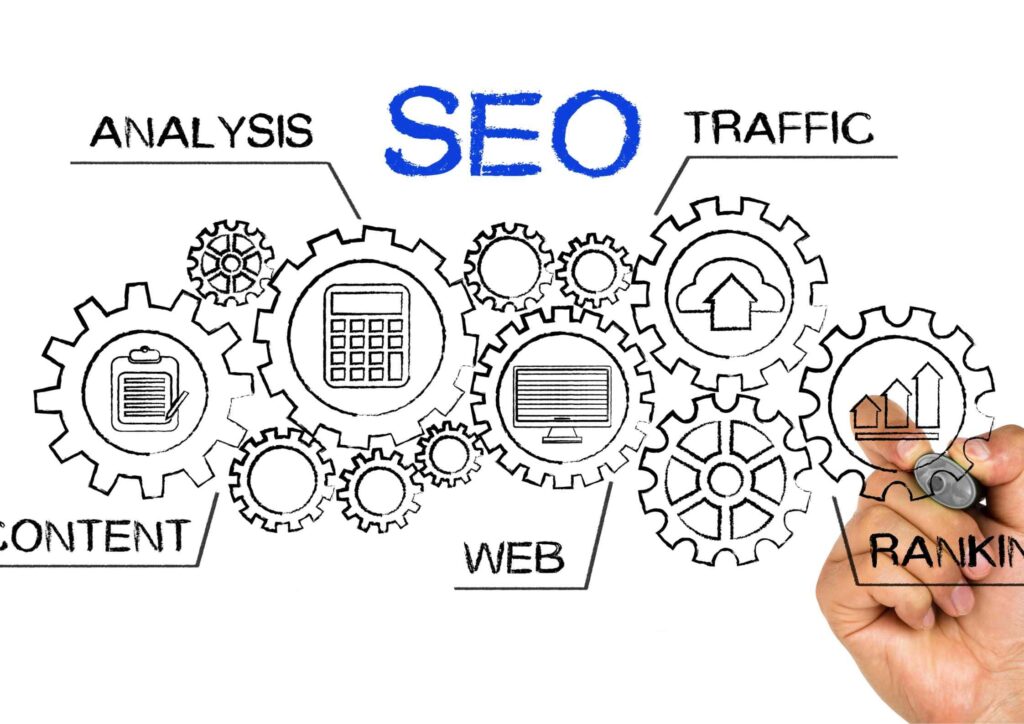 You should also consider running ads that link back to your homepage. It can positively impact your SEO and, in turn, drive more organic traffic to your site.
Blogging
Blogs are an incredible tool for driving traffic to your website, solidifying your position as an authority in the field of dentistry, and enhancing your visibility through local SEO. By crafting regular blog posts that are not only well-written but also informative, you can educate your existing patients and potential ones on the importance of maintaining optimal oral health, while also providing them with detailed insights into the wide variety of dental services you offer.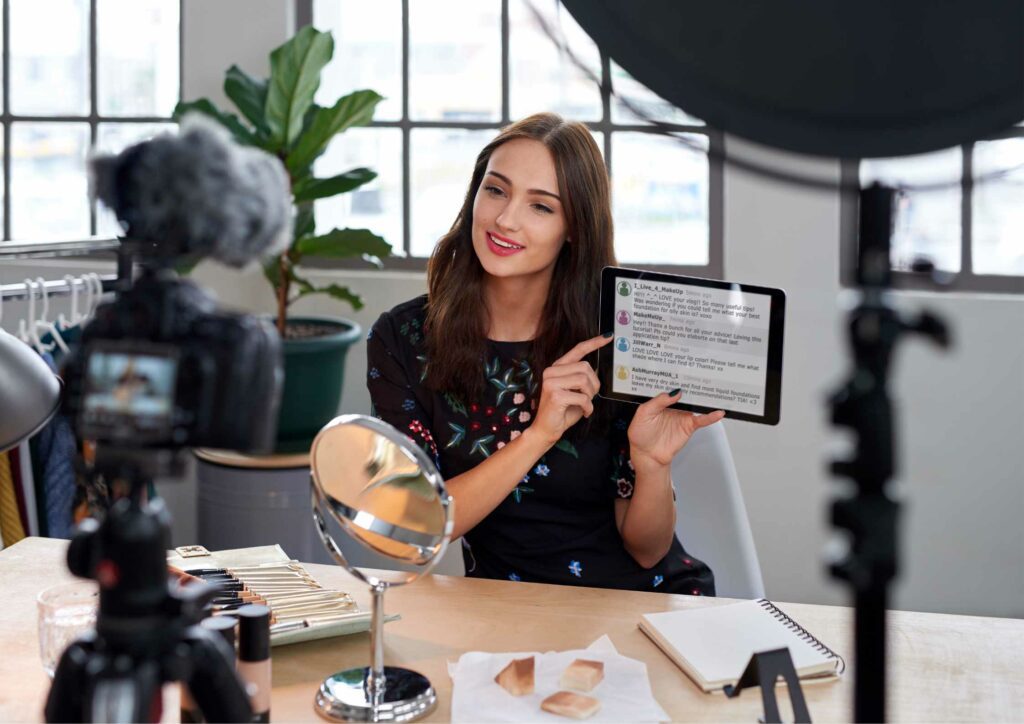 But the utility of blog posts doesn't end here. You can also use these blogs as landing pages for your paid ads, multiplying their overall impact and driving more traffic to your site.
Social Media
In today's digital age, having a strong social media presence isn't an option—it's a necessity. Facebook is a must-have in your social media toolkit, and platforms like Instagram offer untapped potential for additional growth. Video platforms such as Tik Tok also offer innovative ways to reach a broad spectrum of audiences.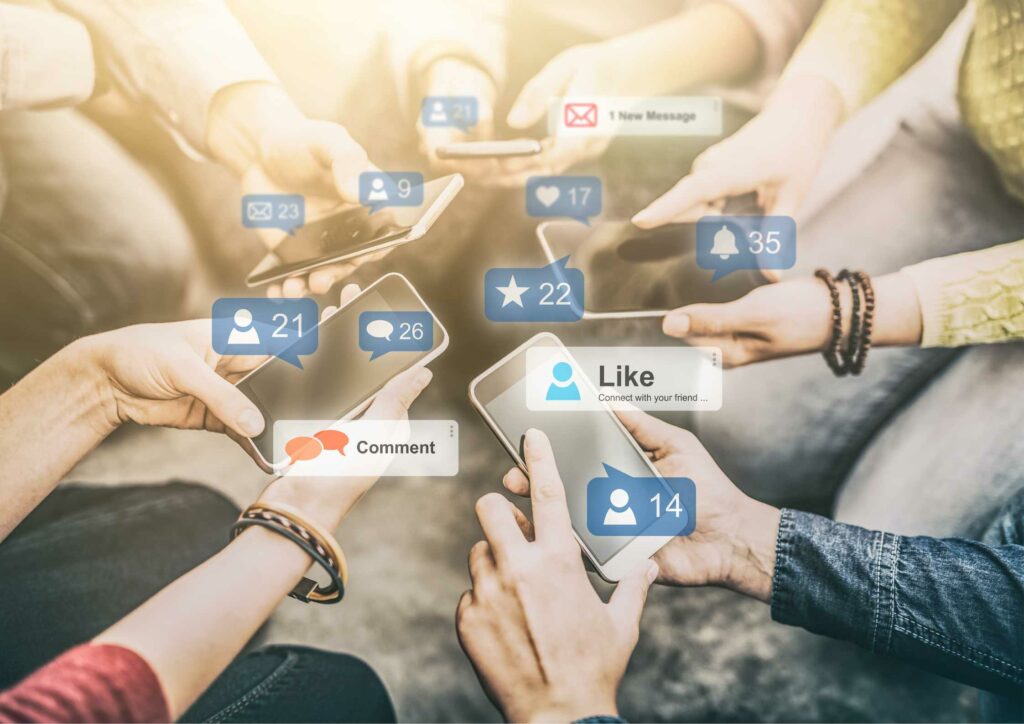 Creating short, fun, and informative videos is an effective way to demystify dental procedures, answer common patient questions, and promote your dental services in an engaging way.
However, it's not enough to merely establish a social media presence; maintaining and growing it is equally—if not more—critical. Regular posting, timely responses to comments, and meaningful interactions with your audience can help you build a positive online reputation.
You'll also want to encourage your patients to leave positive reviews on various social media platforms. This can be helpful for potential patients who are deciding which dentist to choose.
The Art of Staying Top-of-Mind
One of the critical elements of a successful marketing strategy is ensuring that you stay in your clients' thoughts. Consistent email reminders about your services and the importance of regular dental check-ups can prompt patients to book appointments. Regular social media posts and ongoing ad campaigns can keep you at the forefront of both existing and potential patients' minds.
Consider how major brands manage to stay top-of-mind for most consumers. When you think about fast food or cellphones, certain names immediately spring to mind, right? That's the power of brand awareness. While you might not be a major brand, you can certainly strive to create a similar impact within your local community. Your name should be the first one that comes to mind when people think about dentistry in your area!
Kickstart Your Lead Generation Today!
Effective digital marketing is a multi-faceted approach that involves spreading awareness, boosting visibility, fostering engagement, and building a positive online reputation. The digital marketing strategies discussed above provide a comprehensive roadmap to boost your marketing efforts. By leveraging these, you'll likely start receiving more calls and emails from potential patients than you ever imagined.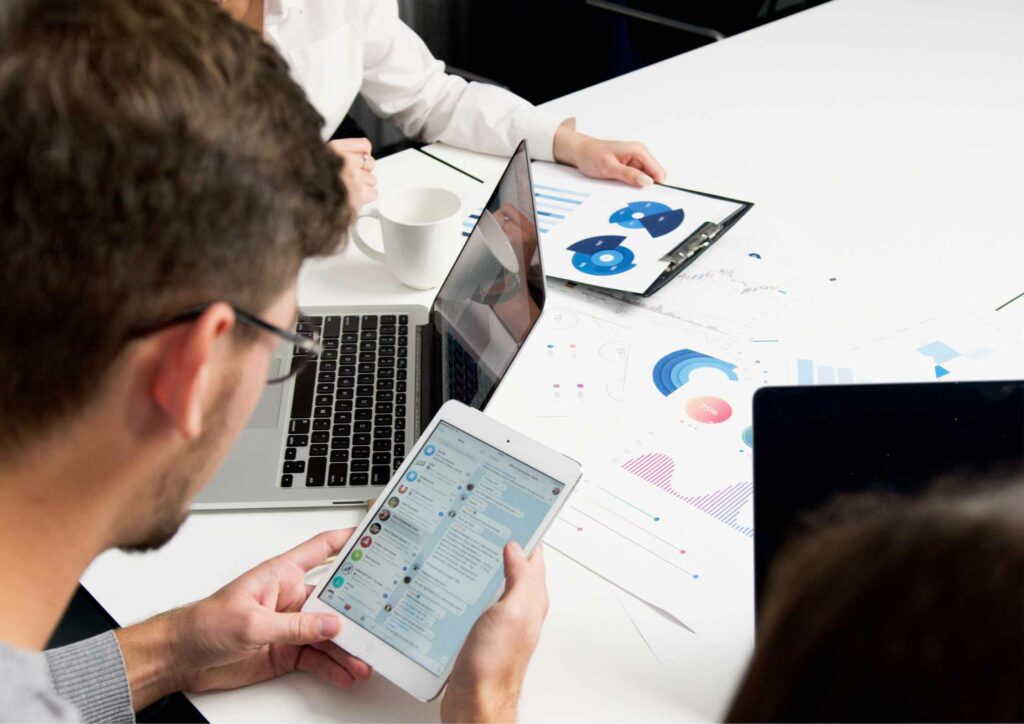 It's important to keep in mind the success of these strategies also hinges on your commitment to providing high-quality dental services. Your digital marketing efforts and your clinical expertise must go hand in hand to attract and retain patients.
It's also essential to understand that digital marketing is an ongoing process. As new technologies and platforms emerge, so too should your strategies evolve. Stay informed about the latest digital marketing trends and adapt your approach accordingly. After all, in a world that's continuously evolving, flexibility is key to maintaining a strong, competitive presence in the digital landscape.
Remember, your ultimate goal is to ensure that when people in your community think about dental services, it's your name that comes to mind first. With a well-planned and executed digital marketing strategy, you can make this a reality. So, why wait? Dive into the world of digital marketing today and watch as your dental practice thrives!
Smile Smarter,
Dr. Joyce