Unless your dental practice is in a small town with zero competitors, you are probably looking for a competitive edge for marketing your practice. It can be hard to compete these days and, without knowledge of how to get in front of new patients, it can be easy to get left behind.
There are a lot of ways to drive traffic, though, with many of them being very low-cost or even free! Below are some of the best dental marketing tips for dentists that want to get in front of more patients and grow their dental practice…
Social Media Videos
Social media allows professionals in just about every industry to connect with their customers in new, engaging ways. This includes dentists! You are able to connect with tons of new patients with the help of Instagram, Tik Tok, YouTube, and other platforms that allow video sharing by creating fun and informative content curated for your ideal patient.
In my experience, I've found that Instagram is a particularly powerful tool for connecting with new patients in a fun way.  I currently have 92k followers on Instagram, which is the lowest out of all my platforms.  However, Instagram is still the number 1 way patients convert into my dental practice, and especially for cosmetic services.  The reason for this is the community building aspect and the ability to relate to potential patients on a more personal level.  The messaging capabilities and stories help patients get to know you as a person that they know, like, and trust, rather than just another dentist.
More recently, Tiktok has been converting followers into patients.  I currently have 275k followers on Tiktok, but this platform is still secondary in conversions to Instagram.  The fun but overwhelming thing about Tiktok is the pace at which content needs to be made. There are never ending trends and fun dances to participate in, which allows a dental team to be collaborative and creative in their content creation.  However, a fun dance may be entertaining but not enough for someone to want to be a patient.  My advice is to focus on educational content that can position you as an expert and help the general public learn about their oral health.
Youtube is the most difficult platform to grow but one of the most rewarding due to it's ability to showcase your videos in an evergreen way.  It is also searchable content, so while the upfront work is heavier than the other platforms, the lifespan of the video is longer and it doesn't get buried in a feed like Tiktok videos.   YouTube is a great platform for showing you are an authority in your field and right now is a great time to start, as they are pushing Youtube Shorts for growth.
My Favorite Tools for Content Creation
Creating your video content doesn't have to be particularly expensive. Most of my Instagram and Tiktok videos simply feature me speaking into a camera about popular topics, usually in my kitchen! Those videos literally get thousands of engagements, and they take zero dollars to make.  However, you may want to make an initial investment into some tools that will improve the overall quality of your content. Here is my easy and affordable go to content:
I keep this portable light in my purse, so that I can create better lighting situations at all times for my Instagram stories or videos.  It is pretty affordable and became popular by Alix Earle.  My friends all get a kick when I whip it out of my purse, but the photos we get and the stories are just so much better!  If the lighting is not good, most people scroll past your content, so it is a good idea to prioritize clarity and lighting.
For audio, people always ask me about the fuzzy mic I use in my green screen videos!  It is this one:
This mic plugs into my vlogging camera, but if you want it to connect to your Apple iPhone you may need this converter:
I have tried so many other combinations of tools from Amazon for audio, but nothing is as foolproof and crisp as this combo.
This is the light that I use when I film most of my videos (not on the go).  I own 2 of them: one for home and one in my office at work.  It creates a beautiful light that makes you look like you are glowing, and you can also angle the attachments so you can do hands free tutorials.
The camera I use almost exclusively for every platfrom except Youtube is my iPhone!  I have an older iPhoneX, so if I can make content with the iPhoneX, you can make content too!
Ps.  I can do a completely different video on my gear for Youtube, which is a heftier upfront investment. But for now, this is all you need to get started making content for your social media channels.
Also what I have learned is that social media needs to be supported with other marketing, such as SEO.  With everything combined, it can seriously increase traffic to your business and they all work in harmony!
Write Blog Posts
Blogs are an excellent way to drive traffic, establish yourself as an expert, and improve your local SEO. With consistent, well-written blogs you can teach your patients and potential patients about how to take proper care of their oral health, inform them about dental services, and grab their attention. You can also use these blogs as landing pages for your paid ads.
Run Paid Ads
Speaking of paid ads, you should be running them. Google and Facebook ads are some of the most effective ways to get in front of new patients.  If you plan to outsource this, my recommendation is to go with an expert who really understands these platforms.
Consider this—you search for "dentist in Chicago." Before you get to the organic listings, you are going to see a lot of listings marked "Ads." I never thought customers would knowingly click on something marked "ad", but many customers don't skip past these paid ads. If they see something that matches what they are looking for, they simply click on whatever is near the top. You want your practice to have that link at the top that they click on!
Facebook is another great ad tool, as people use the platform consistently. Facebook also allows you to run Instagram ads alongside Facebook ads, increasing your reach with minimal effort.  Personally, I didn't have as much luck with Instagram, Facebook, or Google ads.  My best performing marketing has always consistently been my social media channels, but many of my friends have had great luck with their Ads.
Sometimes it can depend on the area you live in and the direct competition. My practice is in a very saturated and competitive area, and I felt that my clicks went so fast with less return than my "free" social media videos.  I still do participate in some paid google Ads though to diversify my marketing strategies.
SEO Optimization
SEO optimization isn't just one thing. To optimize your SEO, you'll need to use a diverse set of tools and techniques to give you the organic boost you are looking for.
If you haven't heard of SEO, it stands for "Search Engine Optimization." Essentially, the goal of an SEO campaign is to get you ranked higher on Google, Bing, and other engines. While the concept is simple, in practice it is much more complex. You may want to consider hiring a professional for your SEO optimization. With that said, there are some things you can do right now to help boost your SEO.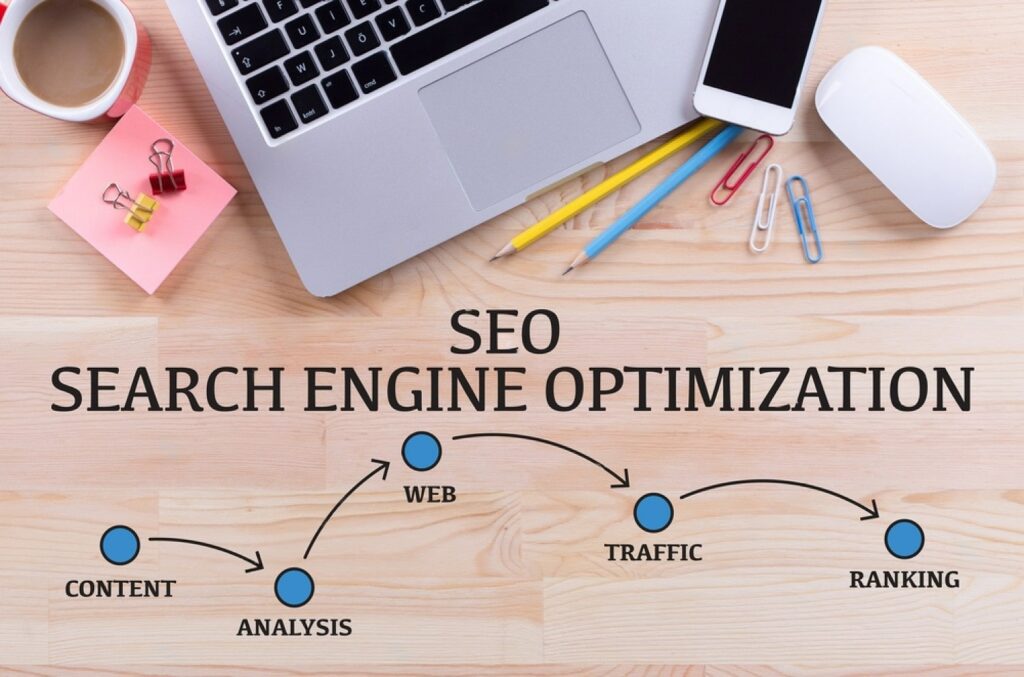 One super simple way to help with your SEO is to make sure you are using local keywords. For instance, if you are a cosmetic dentist, you may want to add "cosmetic dentist in (location)" to your web copy. The same goes for your services. So, "dental implants in (location)" may be a great addition to your "dental implants" page.
Another way to build your SEO is through backlinks. These are links on other websites that lead patients to your website. To do this, consider a guest blog post or interview with a blogger that focuses on dentistry. If you know other dentists in your area that provide services that are different from yours, you can also ask for an online referral (with a link).
These are just a couple of SEO tips. There is a lot that goes into a successful SEO campaign, but these tips are a great start, and a lot of SEO principles will overflow into Pinterest or Youtube SEO strategies.
Make Sure Your Business is Up-to-Date on Google
Your Google Business Profile is a key touchpoint that needs to be filled out and kept up-to-date. If you aren't aware of what this is, just type "dentist near me" on Google. What will pop up (along with ads) is a list of dentists in your area. You'll see pictures of their practice, their phone number, location, and even reviews. If you haven't filled out your profile (or kept it up-to-date with any changes) you are losing out on a ton of business!
If you are concerned about cost, don't be. It's free! It will take a little work to get it set up but, besides the time and effort, there is no cost to you. You will definitely want to have a Google Business Profile to ensure you are a competitor when people search for a dentist in your area. You also want it to show up when people search for your specific office.
In order to better compete, consider asking patients to leave a positive review on Google. Customers are more likely to frequent a business with positive reviews. The more the merrier! Just make sure they are real and organic reviews.
Encourage Word of Mouth
Word of mouth is the oldest form of marketing, and to this day, it remains a very powerful one. Think of it this way, if your friends or family love a product or service, will they recommend it to you? More than likely. The same goes for your patients.
Encourage positive word of mouth. Remember to ask patients to tell their loved ones about their experience. Maybe even put up a small sign. You simply want the idea of recommending your practice to be in the minds of your patients.
Maintain a Social Media Presence
Social media is important. When you think of social media, you probably immediately think of interacting with friends. If you think harder, you may realize you interact with a lot more companies than you would have thought. The more positive interactions, the more likely you are to purchase from that company when the time comes.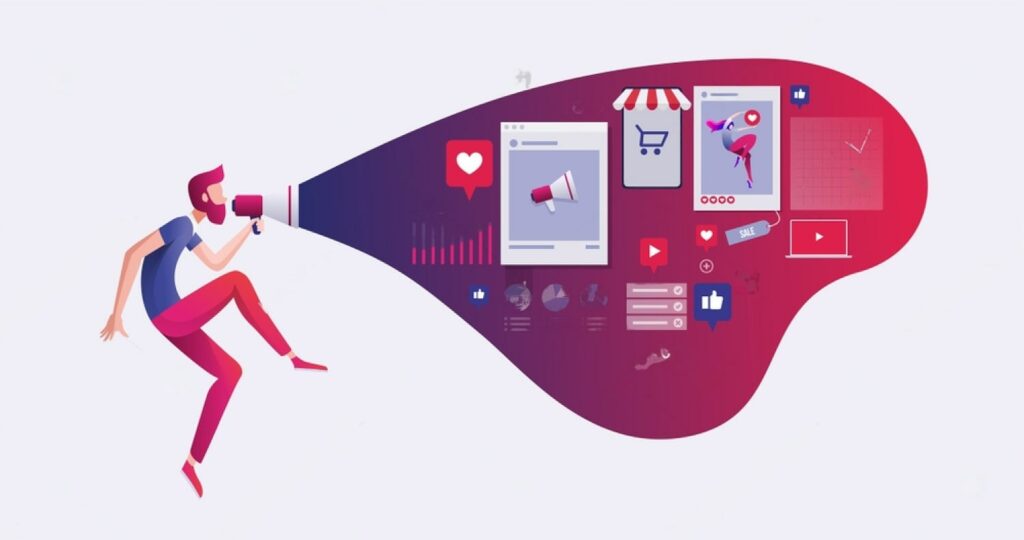 It's also a good idea to keep your social media up-to-date to show that your business is active online. When customers check out the Facebook page of a business and find it's empty or hasn't been updated in a year, it may concern them. They may even think you closed down!
Simply posting a few times a week will help you to stay in touch with potential patients, drive traffic, and show that your practice is thriving!
Start Using These Tips!
Now that you know how to better market your practice, get to it! There are a lot of patients that are ready to book an appointment—you just need to reach them!
Smile Smarter,
Dr. Joyce