Instagram is a fantastic platform for businesses to connect with potential clients, and dental offices are no exception. However, determining what to post can be a challenge, especially when aiming for a balance of professional and engaging content.
Here are some suggestions for content that will help you to create the best Instagram page possible for your dental office…
Dental Tips and Advice
People appreciate content that adds value to their day—including tips for improving their oral health.
Regularly share dental health tips and advice, such as proper brushing techniques, the importance of flossing, and how often a patient should visit the dentist. You can create graphics with tips and/or make quick videos. This shows your expertise and provides followers with helpful information.
Before and After Photos
Before and after photos are some of the most impactful content you can post. They showcase the transformative power of your dental services, from teeth whitening to orthodontic treatments.
Always ask for patient permission before posting these images and maintain the dignity and privacy of the patient.
Behind-the-Scenes Content
One of the best ways to make your dental office relatable and interesting is by posting behind-the-scenes content. This can include images and videos of your staff preparing for the day and helping patients.
Always ensure you maintain patient privacy when posting these types of photos and videos and get permission from patients that appear in your content before posting any images or videos.
Q&A Posts
Frequently, patients have similar questions about dental procedures, oral hygiene, and general dental health. Post a Q&A post addressing some of these common questions. This could be in the form of a video, a text post, or even an Instagram Live session.
Testimonials
Positive reviews and testimonials build trust with potential clients. Share positive feedback you've received (with the client's consent, of course). You could create graphics featuring the testimonials, or even better, videos of clients sharing their experiences.
Staff Highlights
A dental office is more than its dentists—it's a team effort. Highlighting your staff not only recognizes their hard work but also shows the human side of your practice. You could post a mini-bio of a staff member, share their hobbies, or even their favorite dental tip.
Community Involvement
If your dental office participates in community events, be sure to post about it. Whether it's a local charity run, a school dental health workshop, or a free dental check-up program, sharing these moments connects you with your local community and displays your commitment to public service.
Fun Dental Facts
Fun and surprising dental facts can be a great addition to your Instagram page. They're engaging, shareable, and a great conversation starter.
Special Offers or Promotions
Whenever you have special offers or promotions, definitely post about them. Whether it's a discount on teeth cleaning services, a referral program, or a holiday special, your Instagram page is a great place to let your patients and potential patients know.
Seasonal Content
Around the holidays, don't be afraid to get a little festive. Share photos of your office decorations, post a holiday greeting, or give tips on maintaining oral health during holiday seasons. Seasonal content makes your page relevant and relatable.
Build Your Community
Remember, the best Instagram pages aren't just about selling a service; they're about building a community. By posting a variety of engaging, informative, and humanizing content, you can create an Instagram presence for your dental office that both attracts and retains followers.
A healthy mix of these post types will create a vibrant and engaging page that highlights the best your practice has to offer and underscores your commitment to your patients' dental health.
Additional Tips
Here are some extra tips to get the most out of your Instagram campaign…
Create Engaging Posts
Succeeding on Instagram involves more than just throwing up any old picture and slapping a few hashtags on it. You need to craft posts that are entertaining, educational, and/or just plain fun—all to grab the attention of potential patients. So, set aside some time to thoughtfully create these engaging posts.
Use Hashtags
While you don't just want to throw random hashtags on posts, you still should use them (properly).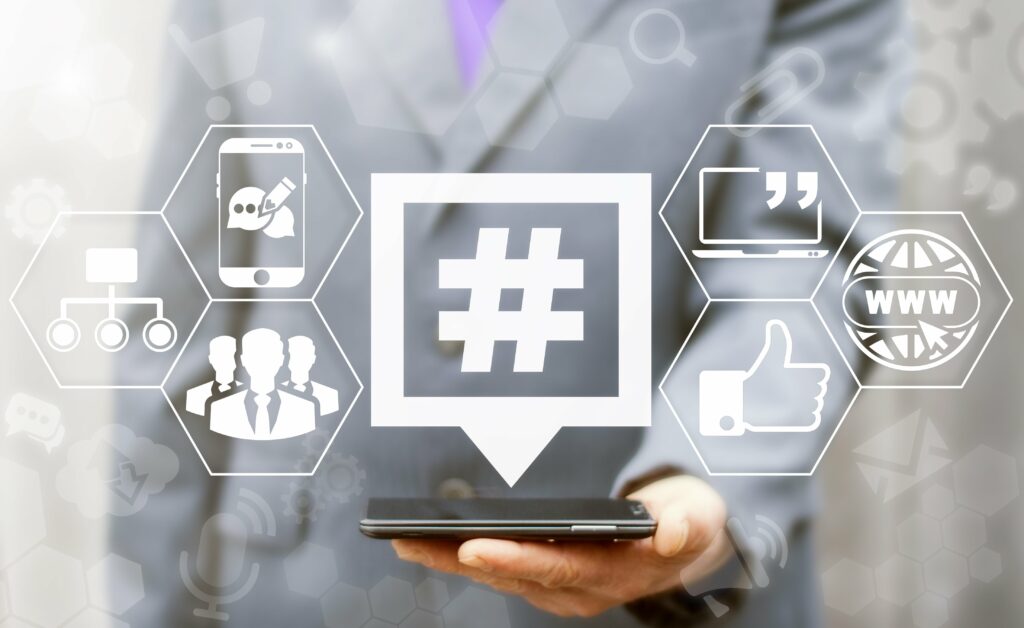 Hashtags play a critical role in your Instagram marketing strategy. Unlike Facebook (where the value of hashtags is often disputed), on Instagram, they're a vital element. To ensure your hashtag strategy hits the mark, you need to focus on using a sufficient number of hashtags and (equally important) the correct ones.
Post Consistently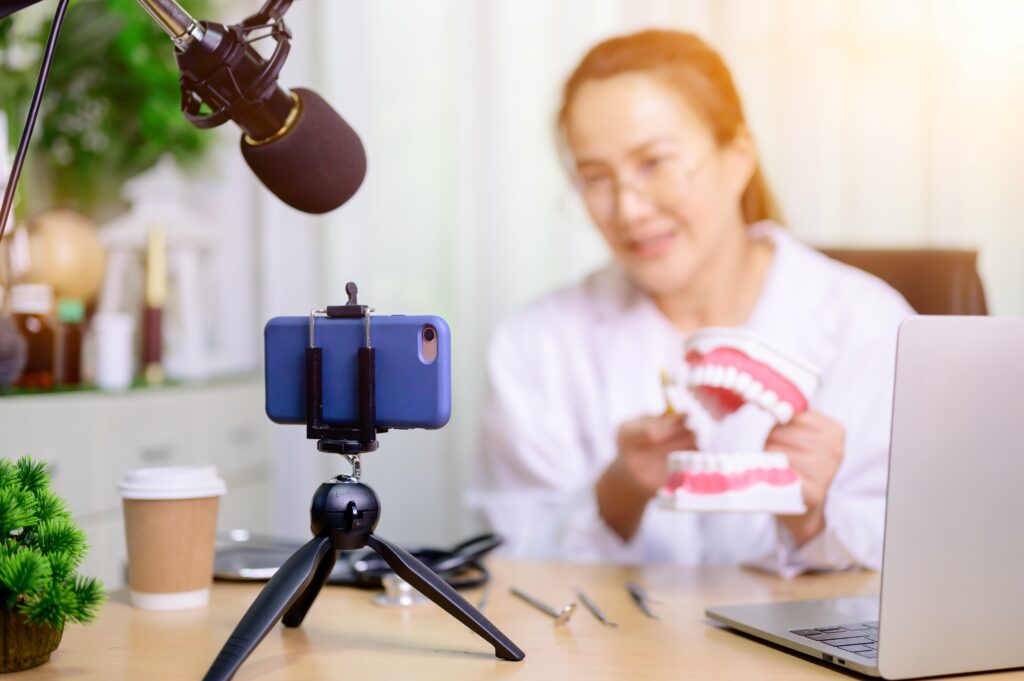 Just as with many aspects of life, consistency is crucial for your social media campaign. Consistency not only boosts your visibility to existing and potential patients naturally but also lets the platform know that you're an engaged and valuable user.
Think About Your Target Audience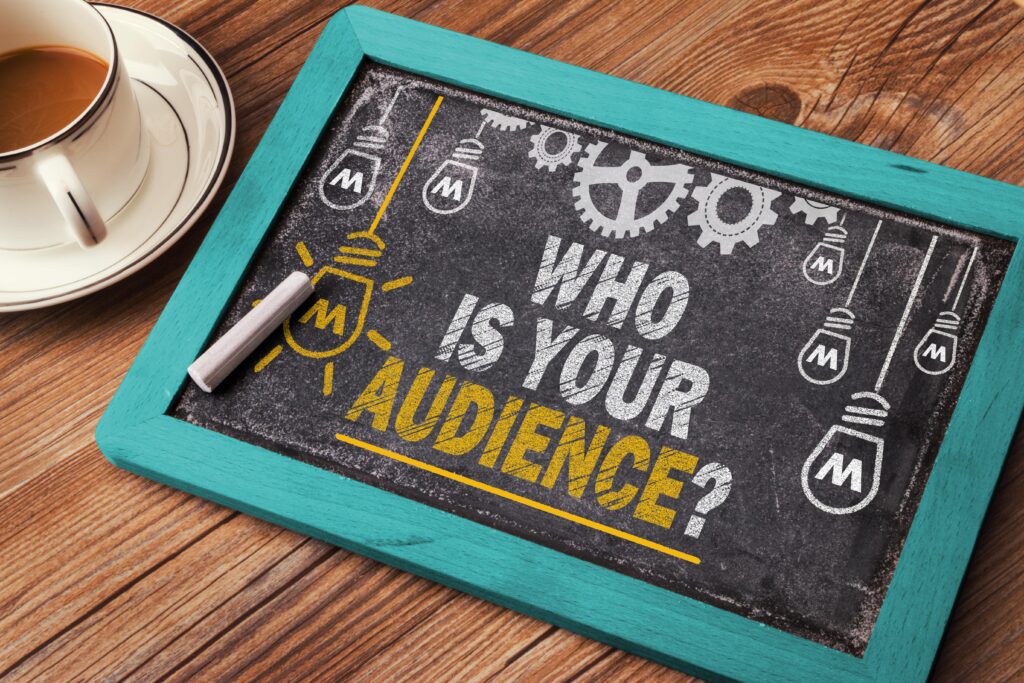 The audience you're aiming to reach is a vital part of your brand identity, and this applies to social media too. When crafting your social media content, keep your target demographics in mind.
Keep an Eye on Your Analytics
Whether it's your paid advertisements or your regular posts, it's essential to consistently review your analytics. This helps you understand who you're connecting with and what strategies are working. You might discover, for example, that your ads are reaching an unintended audience, which could be dragging down your click-through rates. In such cases, you can fine-tune your ads to make sure they're seen by the right people.
Run Ads
In addition to your regular posts, running ads is a strategic move you'll want to consider. This is the fastest way to increase your followers and reach potential patients. Advertising also provides the opportunity to direct traffic to particular pages—meaning you can guide prospective patients straight to your home or contact page, where they can easily schedule an appointment.
Start Posting!
You won't get any results unless you start posting! Put together a nice social media calendar with the ideas listed above and you'll have the best dentistry Instagram in your city!
Smile Smarter,
Dr. Joyce